So, I've been posting very intermittently, which is not the way I intended to do things when I started this blog. Unfortunately, work has been unbelievably busy but that isn't the only reason it's been so hard for me to put out content.
It takes me a long time to put my thoughts together about each part of the Bible, and I want everything I write to represent my thoughts as accurately as possible. I want to put out analyses that are as thorough as I can possibly make them, and that sort of thing takes time.
Case in point, I'm currently working on Genesis 16, which I thought was going to be quick, but after a few rewrites, I found myself enamored with the character of Hagar. And while doing some research, I wound up learning of a book by Delores S. Williams on the subject called Sisters in the Wilderness. So, I ordered the book on Amazon and have been reading it ever since.
Long story short, I'm not inactive because I'm lazy, I'm inactive because I want to do a good job. But, at the same time, I also want to run this blog, and I realize that if I want to do that, I'm going to need to post more frequently.
So, from now on, when things get quiet, I'm going to drop a little post like this where I link to a bunch of nonsense that you don't need to read about but should. This is all the BS and nonsense that I find from browsing the internet.
Again, you probably shouldn't proceed if you value your time but if you're reading this, you probably don't so let's go…
Where does the term 'Nincompoop' come from?
Lately, I've been thinking about going back to school and pursuing my PhD in Physics (which is what I studied in undergrad). As a result, I've been going back and reviewing my old Quantum Mechanics textbook.
One night, I was doing a few problems and I made a really obvious mistake (I won't explain exactly what it is so I don't bore anyone). But in my journal where I was doing the problem, I highlighted the mistake, and I wrote a note to myself in which I called myself a nincompoop (the only insult my tired brain could come up with for some reason).
So anyways, after I wrote this, I began to wonder, where did that word even come from? It's a really bizarre word when you think about it: nin-com-poop. What the hell?
So, I looked into it and it's not 100% clear where the word comes from. One source that I found said that Dr. Samuel Johnson, in his famous Dictionary, cited the word as being derived from the Latin phrase non compos mentis, meaning "not of right mind".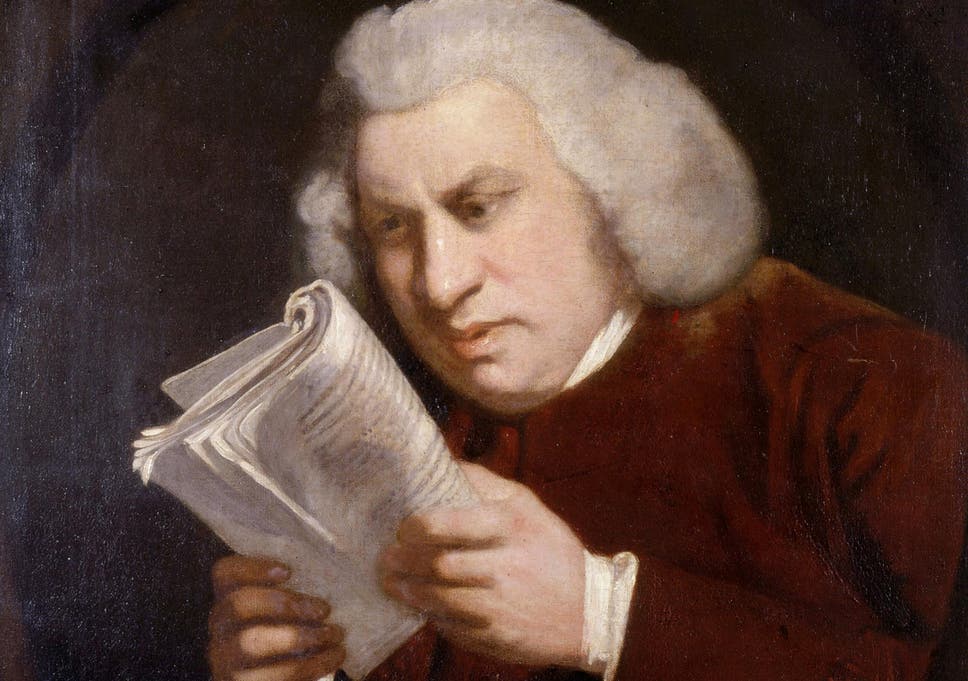 But another, more detailed article, says this may be incomplete. This article argued that the word could come from the Dutch phrase "nicht om poep", meaning "the female relative of a fool". Or, potentially it could be a reference to Nicodemus, the pharisee (who I will certainly be writing about somewhere down the road).
So yea, if for some reason you were wondering about where the word 'nincompoop' comes from…there ya go.
Posadism: The Wackiest Political Ideology of All
In the era of Donald Trump (and Bolsonaro and Boris Johnson and so on) a lot of people find themselves arguing with people with really wacky political ideas. I often argue with my aunt, who seems to think that Donald Trump should be able to do anything he wants at anytime for any reason and I often find myself thinking that my aunt has insane politics. But little did I know that there is a political ideology out there that blows all of the crazy aunts and uncles out of the water.
I give you Posadism.
Posadism is a form of communism, or more specifically, Trotskyism. To be honest, I don't really give a shit about communism and all the different variants and subdivisions of communism, so I have no fucking clue what Trotskyism is exactly, but J. Posadas, the godfather of Posadism, was originally a Trotskyist in the 4th International.
When the 4th International dissolved, Posadists broke with their fellow communists on the question of nuclear war. Posadists believed that nuclear war would be a wonderful way to destroy capitalism and make space for communism. Posadas hoped that nuclear war could bring about the world revolution that would ultimately allow workers to seize the means of production.
So already, what we have is an accelerationist pseudo-death cult, interested in sparking nuclear war for the sake of establishing their political framework. If this isn't crazy enough, it's about to get weirder.
At some point, Posadas started to turn his eyes to the skies. Posadas started to think about UFO's. In Posadas' mind, aliens must have achieved an enormous level of scientific and societal advancement if in fact they made it all this way. That would mean, of course, that they also achieved socialism!
Aliens, Posadas irrefutably demonstrated, will bring socialism to Earth.
And if all of that isn't weird enough for you, read into it yourself, there seems to be a lot more where that come from, I just didn't have time to research it all.
In the modern day, Posadism is basically an internet meme. Anyone who's writing about Posadism in this day and age is probably not taking the ideology very seriously. That said, there is an active Trotskyist-Posadist Party in Uruguay, known as the Partido Obrero Revolucionario or The Revolutionary Worker's Party. I was able to find their website, but it's in a language I don't speak/read so I didn't learn much.
Anyways, that's all from me, these are the things I've been reading. Hope you found these things weird and interesting. My thoughts on Genesis 16 will be coming very soon. Happy Monday everyone!